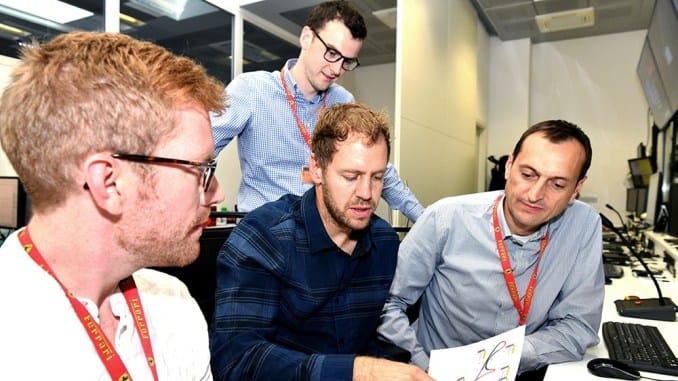 1 Oct 2019
Sebastian Vettel spent the day in Maranello today, preparing in the simulator for the Japanese Grand Prix, which takes place at Suzuka circuit on Sunday 13 October.
Busy day. Sebastian started the day with a positive and constructive meeting with Team Principal Mattia Binotto before joining the engineers. In the afternoon, it was time to get in the simulator cockpit for a session assessing the SF90 running in different track conditions.
Favourite track. The Japanese circuit, the only one on the calendar to feature a figure of eight, is one of Vettel's favourites and he has won at Suzuka four times, but not yet with Scuderia Ferrari.