Welcome to Ireland's only official Scuderia Ferrari Club founded in 2019. The interest in our new club has exceeded our expectations, we've over 100 member despite creating a club in the middle of pandemic!
We're delighted to announce the 2021 F1 season is finally about to start, We're now re-opening the club for renewals and new members shortly, so check back soon for 2021 Membership prices .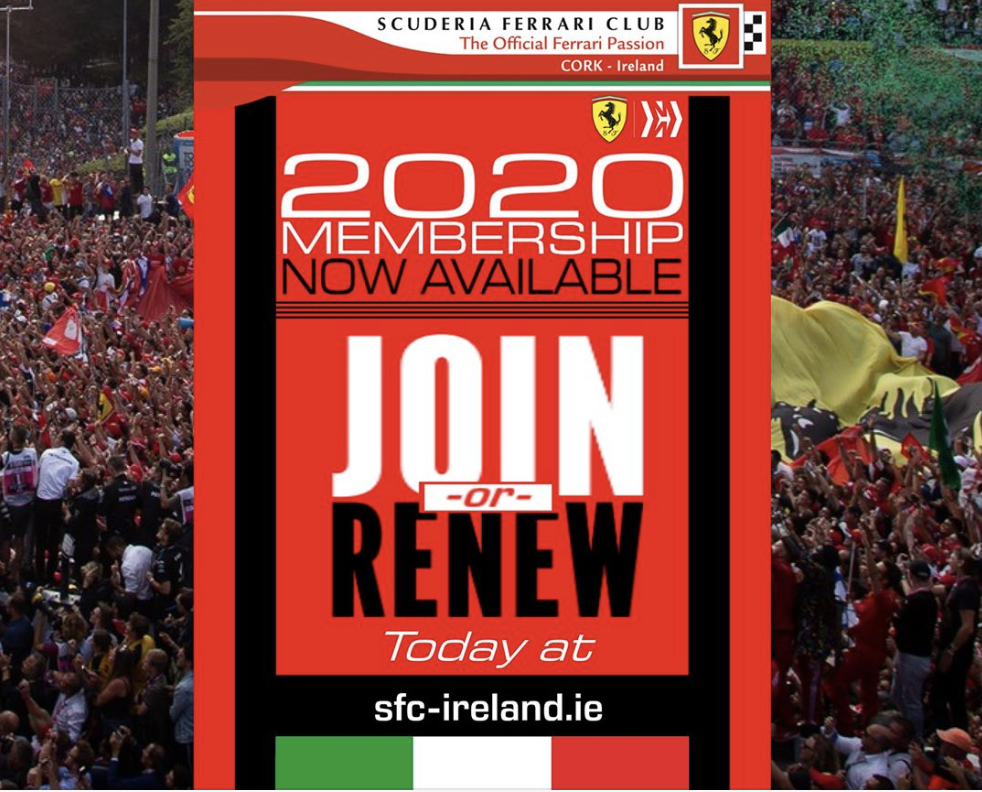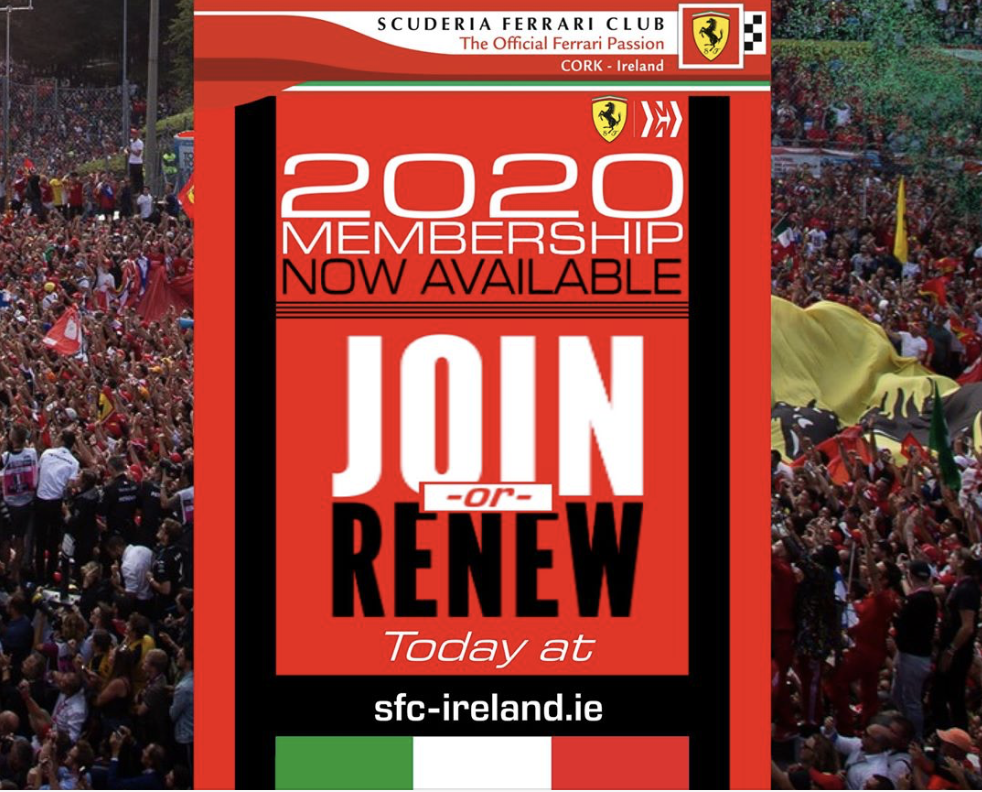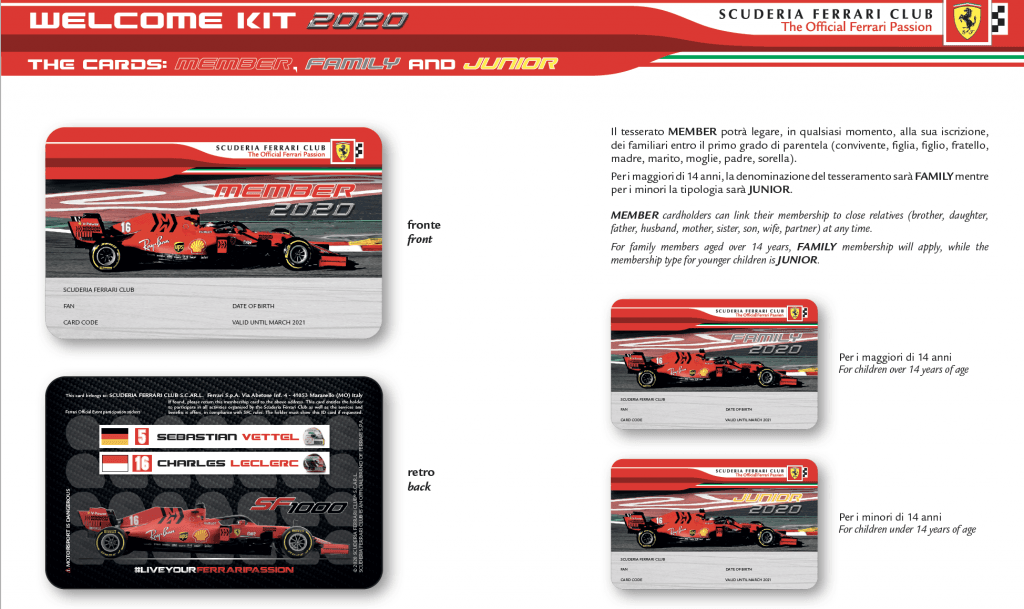 2021 Membership Fees

Adult Member – € TBA very soon

Student Member – € TBA very soon

No hidden costs like P&P, PayPal fees etc.
Consider joining us for the 2021 season for perks like this:
6 lucky members attended the unveiling of the 2020 car in Italy!
All members will receive a 2021 Membership Pack full of official Scuderia Ferrari merch!
We'll hold a series of club meets to watch grand prix at venues across Ireland and other Ferrari themed events. (subject to adhering to Covid19 social distancing rules)
Where else would you get this kind of exclusive access!
We loved the 2020 SF1000 even it wasn't a very fast car!