Join SFC Cork – Ireland today for the rest of the 2019 Season for a reduced price! Adults only €39, Family members €15, and Kids only €10! Membership packs will be delivered before Christmas! The perfect Christmas Gift!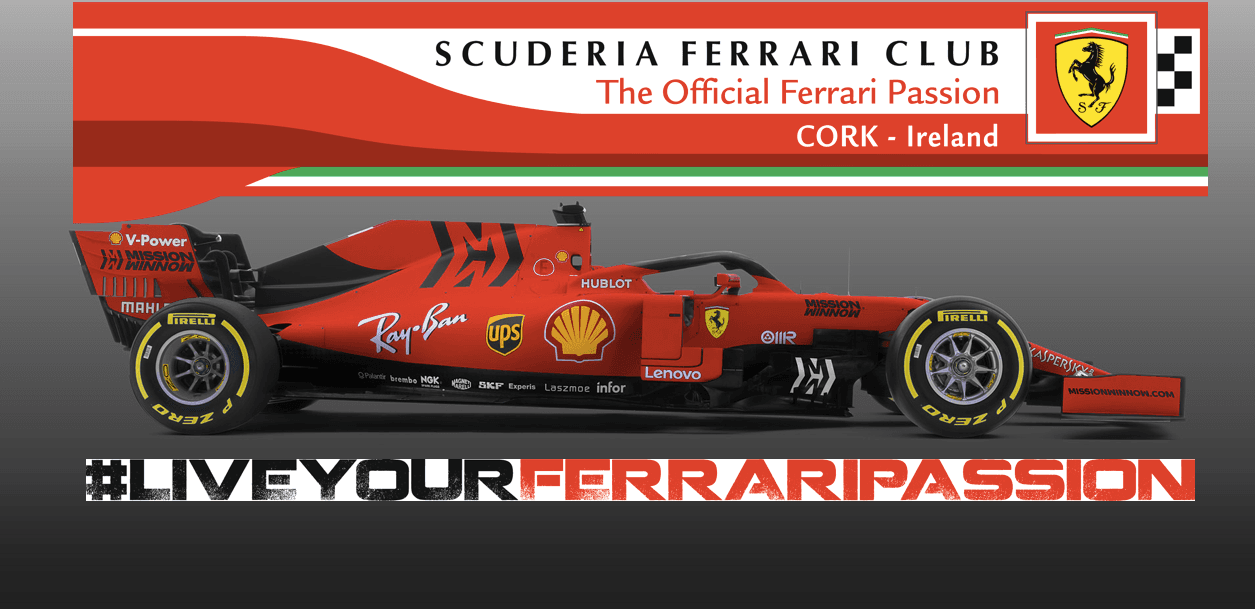 We've been Ireland's first official Scuderia Ferrari Club for just 2 months, it's been an amazing journey so far – and it's only just beginning!
The interest in our new club has exceeded our goals, we're up to 70 members and more still joining!
We're a club for the island of Ireland and will endeavour to make our club one of SFC's most family friendly clubs!
The 2019 season is almost over, but it's not too late to get yourself or a loved one the very collectable merch in the 2019 Membership pack.
Orders place today will be processed and sent from SFC HQ in Maranello in time for delivery before Christmas!